As I work my way through the week, reading online and offline, listening, and looking around me, I collect things that I might want to write about here. Sometimes those notes lead to deeper searching, sometimes research, and sometimes they lead no further. Friday night is my start to the weekend and I usually post my shortest posts then.
Here are three things that are what they are and not anything more. A light buffet of ideas. Sample. Maybe you'll like something enough to go further yourself.
---
For example, I heard someone on the radio (actually, it was a podcast, but I still think of them as radio) ask if the interviewer knew what industry was worth $28 billion. That is more than the NFL, the NBA and MLB together. Answer: the book publishing industry. And I thought books were becoming a thing of the past. The statistic makes me feel better about books, bookstores and libraries – good places full of good things.
---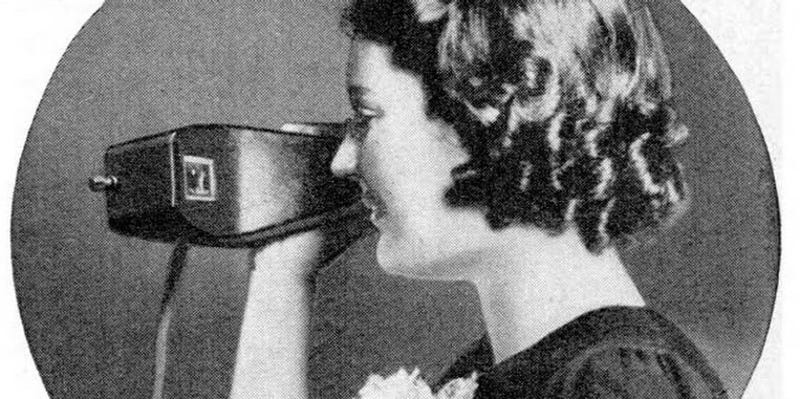 In 1938, television was an idea being developed. No sets in homes. No programs. People didn't know quite what could be done with it. When Edison was playing around with film, he wrongly was thinking of nickelodeon style viewing machines where you plunked in a coin and watch your little show. he was wrong, and rather quickly movies were projected for groups of people on a larger screen.
The same thinking was around with television. I came across this odd little device from a British company called the "Television Monocle." It had a tiny screen, measuring just 1.5 inches by 1 inch, for a personal viewing experience. It looks a bit like the viewfinder on a video camera.
As with film, the path would lead to broadcasting to big audiences. Then again, since so many of us are watching TV and films on small screens again, maybe we are actually go backwards.
---
Halloween is coming next week, so lots of chocolate will be bought and consumed. It is a historical and ancient food, though much of what we call chocolate today is far from what it once looked and tasted like.
It comes from the cultivated cacao tree (Theobroma cacao). Cacao domestication and chocolate have long been seen as emerging from Central America and Mexico where it was found mentioned in texts and there is archaeological evidence of it being consumed. It was in the form of a drink that was more gruel than modern hot cocoa.
It was once considered a food of the gods. It only showed up in the American Southwest about 1,000 years ago, but it was believed that cacao domestication and chocolate production originated in Mesoamerica less than 4,000 years ago.
But some newer research by a multidisciplinary team makes a case for chocolate use going back almost 5,500 years. They find evidence not in Mexico or Central America, but in the upper Amazon of South America.
---
It is late October. It is autumn here on the top half of the planet, but there are days that feel like summer and nights and mornings that feel like winter. I like the change of seasons. I'm not sure how I would feel about living in a place that is all one or two seasons. On a wintry day when I'm dealing with ice and snow, that kind of place sounds very appealing, but I suspect it would be boring.
We don't think of seasons in outer space. So, it surprised me to read about the seasons of Triton.
Triton is Neptune's largest moon. It has been gathering frost on its surface.  We have been observing the accumulation of the frost for 20 years and that frost continues to travel northward from the southern polar cap of Triton.
The frost comes from the sun heating and sublimating volatile material before it travels northward.
But something else that I read made me think that Ray Bradbury could have written a story about this. Triton's frost varies over the world's full season. The season lasts 84 years.
In Bradbury' story "All Summer in a Day," a class of students on Venus wait for one special day. Bradbury's Venus is a world of constant rainstorms. The Sun is visible for only one hour every seven years. When I taught that story, I knew that my students couldn't really imagine what it would be like to have only one day of summer every seven years. I can't really imagine it myself.
What would it be like to have a Triton season of 84 years that might last your entire lifetime?  I can't go any further with that thought either.