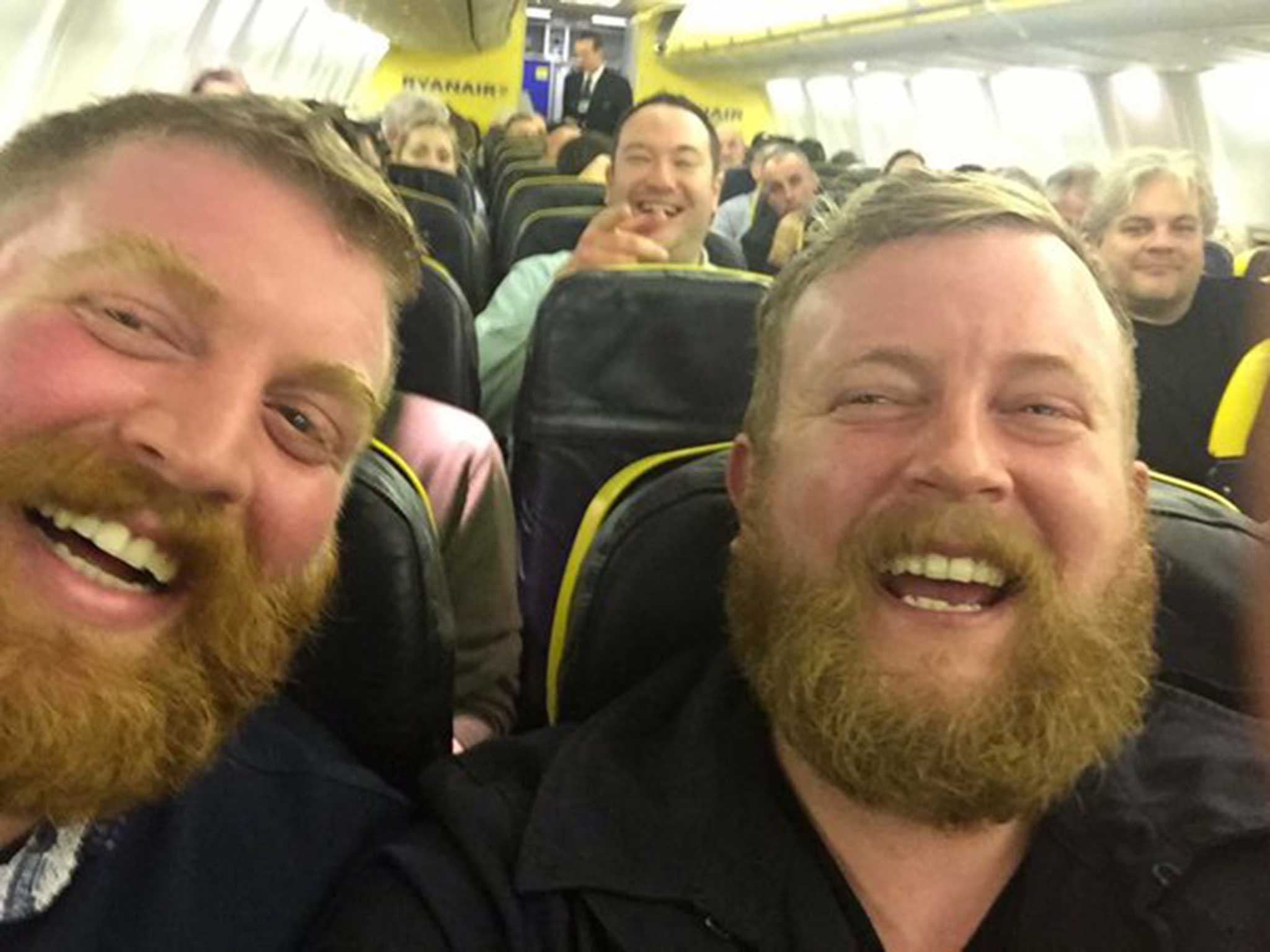 I met a man for the first time this past week and in our brief conversation, he asked me if I had spent any time in New Mexico. "I've never been there, " I told him. "You look exactly like someone I went to college with at the University of New Mexico back in the 1970s."
He has the right time period but the wrong person. But it made me think about the doppelgänger, which is a person who is the identical twin, but not a biological twin, or who very closely resembles a living person.
The word itself goes back to German folklore where it was believed that all living creatures have a spirit double who is invisible but identical to the living individual. They are not ghosts which in legend only appear only after someone's death. Doppelgänger come from the German  doppel-, meaning "double," and –gänger, meaning "goer." "Specters" is one synonym for them.
The term was created by German writers who used them in fiction and sometimes described them as the spiritual opposite or negative of their human counterparts and generally as a harbinger of bad luck.
I hope that my New Mexico doppelgänger is the evil twin and not me.
In modern times, the doppelgänger often just means any person who physically strongly resembles another living person, such as a doppelgänger for President Joe Biden. You would not consider someone who looks very much like President John F. Kennedy to be a doppelgänger.
Nowadays, the term "twin stranger" is sometimes used instead of doppelgänger. I only had a brief conversation with the man who thought I was a doppelgänger and I didn't dig deeper to get a name or any information about my twin stranger. Actually, I'm not sure how I would feel about meeting him.
There are some websites where you can upload a photo of yourself and by using facial recognition software attempts to match you with your twin stranger. Of course, that person would also have to be a user who has uploaded their photo, so it would be a rather limited database.
I have read stories of a number of celebrity "lookalikes" and a few cases of real-life accidental meetings of twin strangers, but I haven't met mine and I don't know anyone who has met theirs.
Have you been told you have a doppelgänger or have you actually met your doppelgänger? I'd love to hear some real stories.