You are currently browsing the tag archive for the 'statistics' tag.
I was eager to check all my blog statistics at the end of January because I had calculated that the numbers would trip my blog odometer over to a big number.
I keep a spreadsheet for the 8 blogs where I write online. I don't keep track of stats for my Tumblr or Facebook, Twitter, Instagram or any of the other social sites I use. And I don't obsess over the numbers month to month because I don't get any income from people just viewing a page. I am curious about which posts got the most attention because it gives me some insight into what people want to read.
Looking at the total page hits for the eight blogs over their lifetimes, the number has now crossed the 100,000,000 mark.
That's one hundred million page hits, which doesn't mean there were that number of "unique visitors." It is safe to assume that many of those hits come from the same people – and that's a great thing. Blogs get subscribers and followers who are usually notified of new content and who, hopefully, come back to read more of your posts.
That number – 100,000,000 – sounds like the population of a country – my own little country of blogs.   My blog country is a bit smaller than the 12th largest, the Philippines at 107,668,232, but we are bigger than Ethiopia (96,633,456) and Vietnam (93,421,832). Sure, we are only half the population of Brazil (202,656,784) and Pakistan (196,174,384), but everyone in Austria (8,223,062) could visit the site a dozen times each to get us to 100,000,000.
Weekends in Paradelle has a largely North American readership, but the UK, Germany, France and India account for about 25 percent of visitors to this particular blog.
My most oldest and most read blog is Serendipity35. I have been writing about technology and education there since 2006, so it has a head start on the other blogs. It pulls in about a half million hits every month (532,468 in January and 859,860 in December 2016) and accounts for 97 million of those hits.
Serious bloggers look at when people access their blog and then try to post in that time period. For Serendipity35, which has a much wider global audience than this blog, there is no "hot" hour. People are dropping by all day and night from somewhere.
You would assume that Weekends in Paradelle gets most of its hits on the weekends since that is when I post (mostly in the morning). Wrong. The most popular day is actually Wednesday (30% of all views), and the most popular time is 4 p.m. ET. Go figure. But I'll still be posting on Fridays – Sundays most weeks.
It's nice to know there is a country of visitors out there. It's even nicer when you leave a comment, so I know it's not just Google search bots visiting!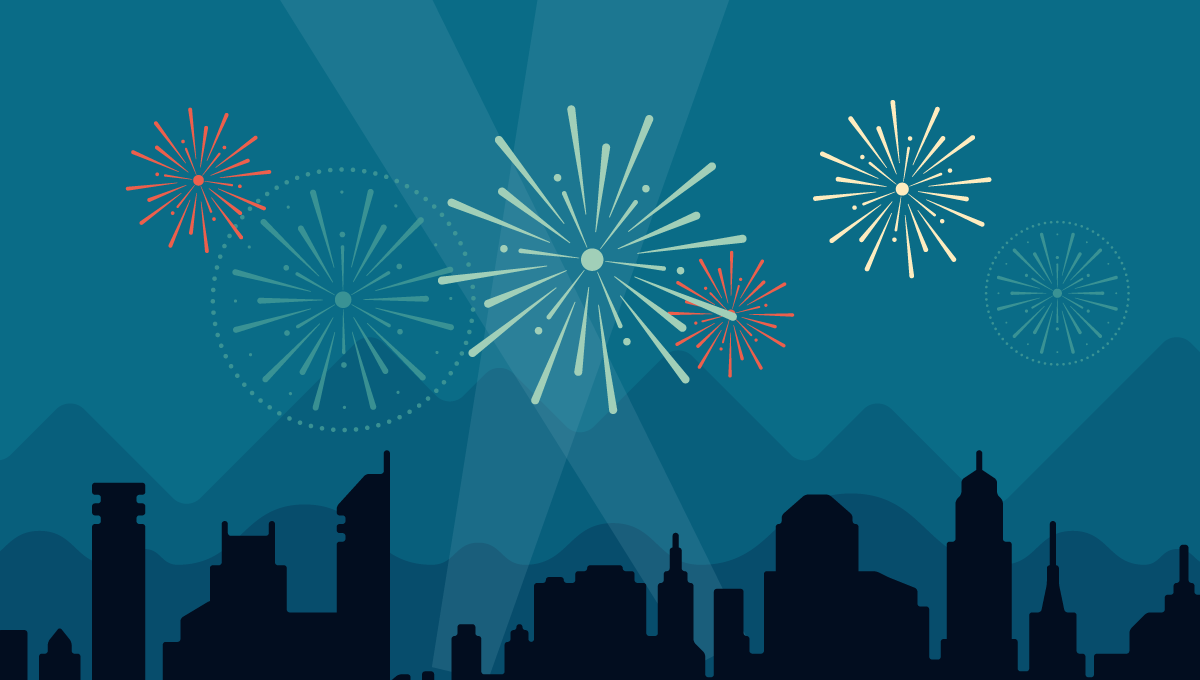 The WordPress.com stats helper monkeys prepared a 2014 annual report for me and these are some of the crunchy numbers they came up with for Weekends in Paradelle
The concert hall at the Sydney Opera House holds 2,700 people. This blog was viewed about 32,000 times in 2014. If it were a concert at Sydney Opera House, it would take about 12 sold-out performances for that many people to see it. Of course, we don't charge for admission, so the Opera House makes money at it. Then again, we don't make you listen to opera either.
There were 131 pictures uploaded – logical since I try to post on Fridays, Saturday and Sundays most weeks and that's about 3 pictures per week.
The busiest day of the year was December 21st with 779 views. The most popular post that day was Celebrating the Winter Solstice with Words.
In 2014, there were 149 new posts, growing the total archive of this blog to 895 posts.  Here are the top 5 posts that got the most views in 2014.  All of them were published before 2014, so you could say that my best writing is in the past, or be more optimistic and say that the posts have staying power.
The top referring sites sending readers to the site in 2014 (not including Google) were:
Though most visitors came from the United States, the U.K. and Canada, there were 151 countries in all that accessed the site. 
Thanks to everyone who has followed the posts.
I find it interesting to look at the blog statistics behind this site and look at where visitors come from (geographically) and how they find the site.
It's almost impossible for me to predict which posts will be popular.
It is not surprising that many people find the site via Google and Bing.  I do find it surprising what words and phrases people searched for that led them to a post on this site.  The word "compass" has brought  20,541 seekers of direction here. Of the many Moon posts I have done, the ones on the "wolf moon" have been most popular with almost 5,000 visitors searching for that.  (It's more than 25,000 if you count all the other variations on moon like "winter moon", "full moon"  etc.) The Moon and astronomical posts on things like the equinox account for another 5,000 visitors.
Some of the other most searched terms are: mt or mount fuji, (a photo of Mount Fuji is the most popular image and actually has more clicks than most essays!) film, 2012, hunab ku, strawberry, urban exploration,  wolf, radiometer, jersey devil, lotus eaters, easy rider, mindfulness, placebo and hara hachi bu. Of course, the "long tail" effect in blogging means that more than 100,000 readers came to the site after searching for something more unique like sundials, cabins, or the long tail
.
The past year, an increasing number of people find the posts because of links on my Facebook page, or other blogs that I write on during the week.
I also discovered that people who click on links offered in a post tend to be ones interested in my cabin posting. Some of the most clicked links are:
The busiest day for visiting the blog the past few months was on June 21st when my post on the Spring Equinox 2011 had 2,278 views.