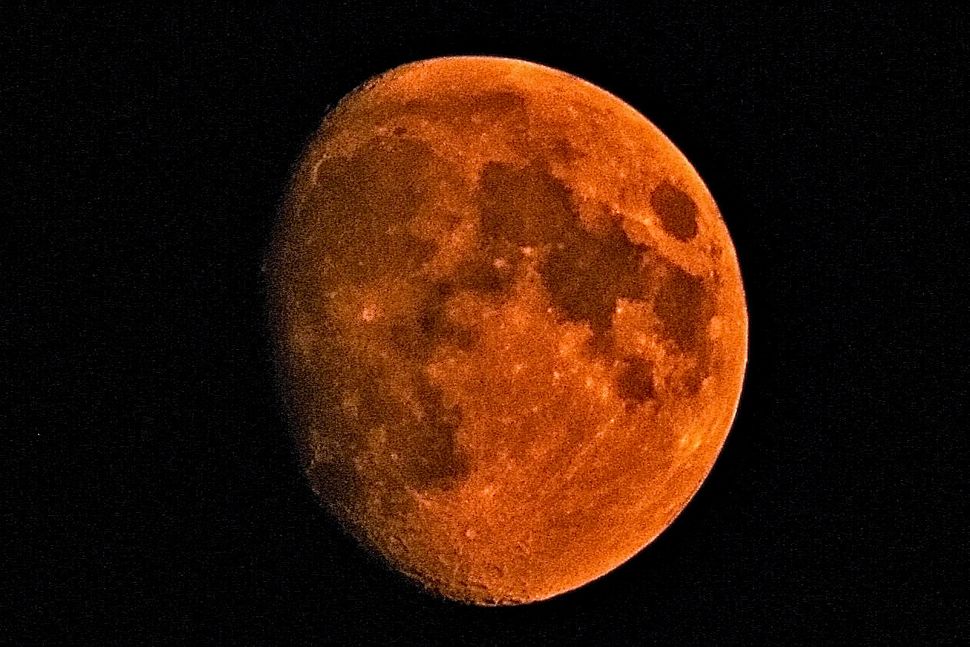 Americans all across the country have been noticing (and posting photos) the strange colors in both the daytime and nighttime skies.
The Sun and the Moon have been a stronger orange or even blood red. Skies have been a hazy gray. I associate the latter with hot, humid weather and air pollution. grayed with haze.
The sky, Sun, and Moon can appear to have different colors for several reasons – mostly atmospheric. The current redness is caused by the ongoing wildfires on the West Coast. The Bootleg wildfire in Oregon is the biggest contributor this week
Here in Paradelle, thousands of miles from that fire, smoke from this extreme wildfire has arrived. The fire began on July 6. It has already burned 364,000 acres. The jetstream carries it eastward and the Northeast has seen it. Sometimes, I imagine I can smell it, though it might be something more local as the smoke is high in the atmosphere by now.
The red Sun is caused by smoke particles filling the atmosphere. The longer wavelengths of light appear red and scatter more due to the particles in the air. Seen through clean air molecules, shorter wavelengths of light, which appear to us as blue light, are more effectively scattered.